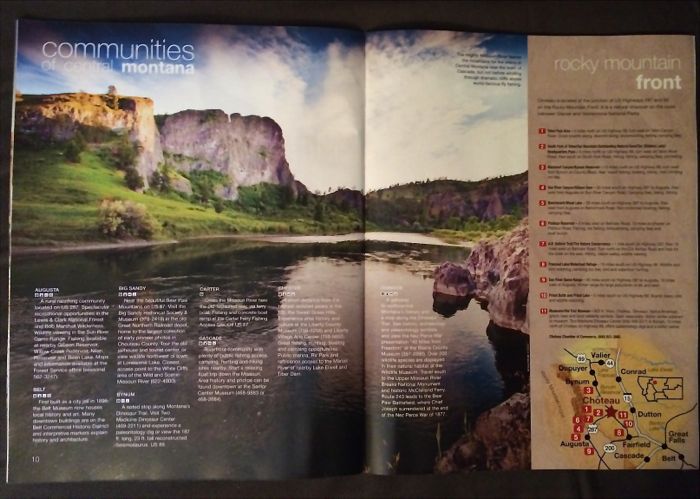 A few days ago, I was excited to receive a copy of the 2015 Central Montana Travel Planner with a familiar image of an oh-so-familiar place taking up a full spread in the book.
Two summers ago, working the season at Headhunters Fly Shop on the Missouri River in Montana, days off were rare. When they came, they were often filled with runs into town for groceries, errands, and the other necessities of a grown-up life. The good days, though, were spent on the river, fishing, camera close at hand. This image came on one such day off; I had run into Great Falls for groceries, and after I stopped back at the hut in Cascade saw the evening light was looking promising. I jumped in the Fire Girl Subaru and headed south on the frontage road. Mountain Palace was the destination, and I clambered up the rock walls in flip-flops and a summer dress, camera at hand. After over a half hour of waiting, the pink light I had been waiting for arrived, and one of my favorite image series was captured.
Some days you just can't beat the magic of good light.
Thanks to the gang at the Central Montana Travel Planner for the partnership!
{ 0 comments }