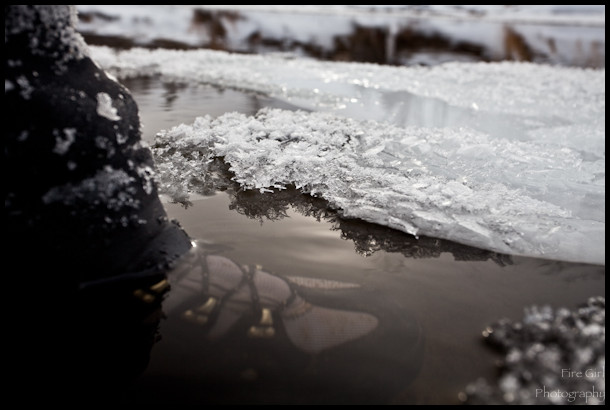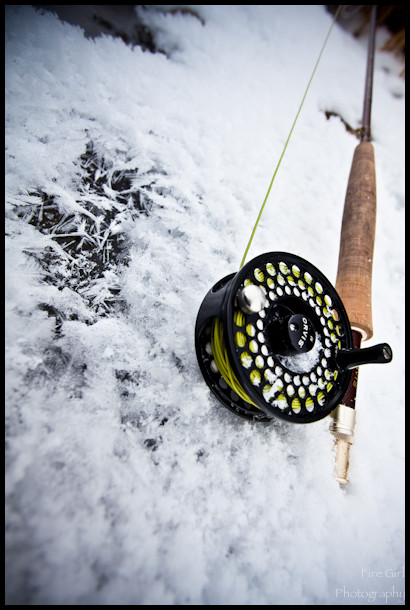 It's been a busy few weeks.  I'm taking on more duties at the Roundup and somehow, at the same time, Fire Girl is growing considerably and managing to keep me running when I'm not in the "day job" office.  Days now pretty much consist of waking up, hitting the gym, going to the paper and working for the day then coming home and working on Fire Girl for the night.
And it's awesome.  Life's meant to be busy, I think.
That said, Sunday I simply needed to turn the brain off.  To get away from the computer and the phone, relax a bit and spend some time in solace.  So, in our relative heat wave of double digits above zero, I geared up and hiked into one of the few waters not frozen in the area.  I knew fishing would be negligible, but somehow I just very much needed to go through the motions of casting and photographing.  I needed a quiet day on the water.
And, as expected no fish were seen, but I spend several hours in powdery snow and icy water, coming back to the small parsonage I'm currently quartered in with ice up to my thighs and the laces of my wading boots frozen into balls of ice.  I was freezing but my soul was much, much lighter.
It's amazing what a few hours on the water can do for a person.
You can read a more thorough write-up of the afternoon here on Chi Wulff.
I'm heading up to Jackson Friday for a photo session / story at the new Teton Ice Park.  I'm excited to see what the crew there has going on.  It's a big undertaking, and one much needed in the area.
And I may just have to stay and fish the Snake for a bit…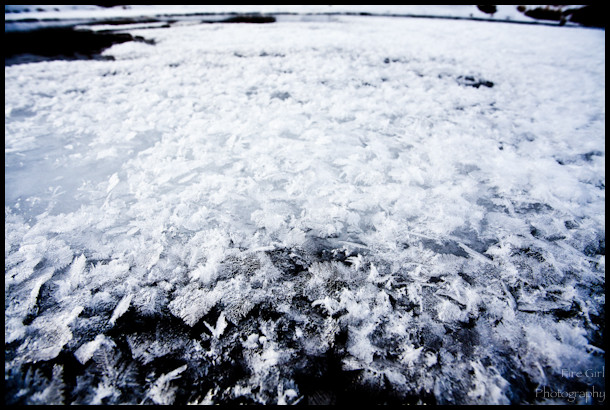 Tags: Rivers