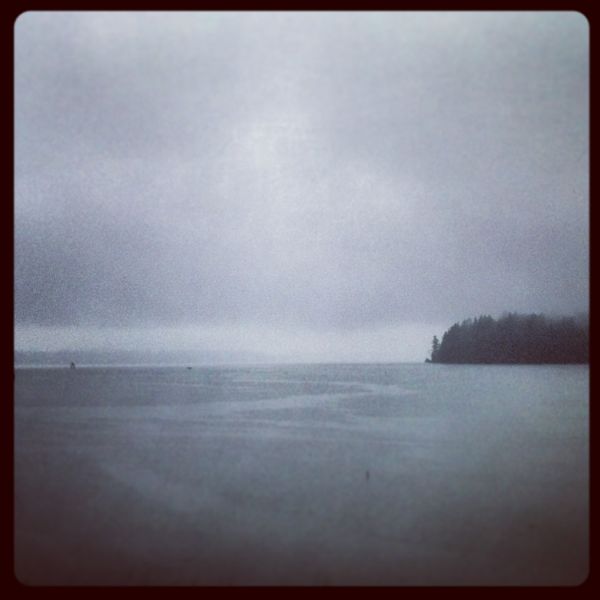 I'd rather shoot in rain, snow and storms than sunshine any day of the week.  During a "weather" discussion today with another photographer, he cited the completely opposite opinion.
I guess we each have our own favorites.
Give me rain, cold, wind, dramatic clouds… down and out miserable conditions.  Dramatic shots carry over emotion, and hard conditions – be they wet and cold, frigid and arctic, or hot and humid – help convey that emotion.
As shameful as it is to post an Instagram shot, here's one of the Puget Sound near Olympia this morning.  I was out early and couldn't resist stopping on the point to enjoy some cloudy, drizzly goodness.
While I'm a river girl myself, there's something simply awe-inspiring about looking over salt water and wondering what is swimming by just then in the depths.  I could lose myself for hours on a morning like this.
In other news, I had several bits of exciting news today – more to come soon!
Tags: Scenes