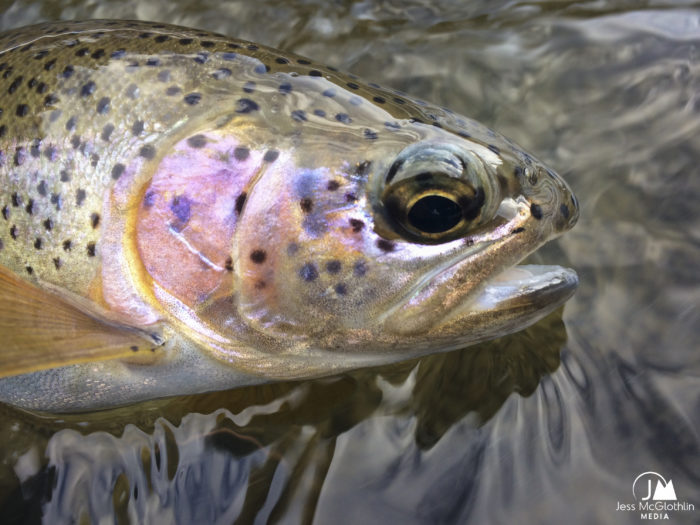 It's winter in Montana, the doldrums of the year. I'm in the midst of a long run of computer work, and my brain is telling me it would far rather be out on assignment somewhere. Necessary evil, and all that, and once spring rolls around the travel schedule is looking busy.
So now it's the time for prep and the business side of things. Days are spent chasing logistics, logging long hours at the gym (perfecting that swimming stroke that an old shoulder injury protests rather loudly), catching up on a bit of writing and filling out grant applications for projects in the works. Every time I seem to check one thing off the list, two more seem to pop up in its place and, to be honest, it's not very fun. (Again, necessary evil.)
So some days it's crucial to leave the computer behind and just get outside. Water always resets my brain, and all it takes is a bit of wading and a few casts to feel like everything's going to sort itself out. During a rather cold and grey session last week on the Gallatin, this healthy rainbow came nicely to hand, and minutes later one of his whitefish buddies fell for the same fly. The river was gurgling, the wind was blowing something fierce, and all was right with the world.
Tags: Random Bits