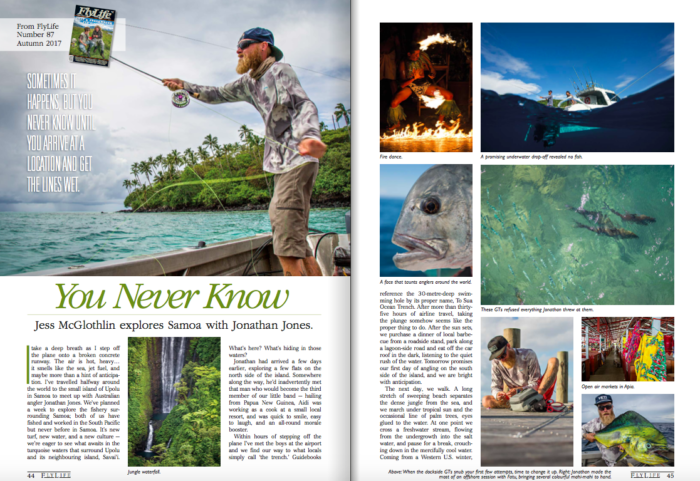 "Sometimes it happens, and you never know until you arrive at a location and get the lines wet. You make the most of it, and keep trying until you're about ready to board the airplane back home. As all too often seems to be the case, our most productive day was the final day; dodging thunderstorms and chasing mahi-mahi offshore with Fatu, the son of a local chieftain."
Thrilled to see this piece with Australia's FlyLife Magazine make it into print. I really enjoy working with this publication, and the guys did a fantastic layout with this story and images from last spring's escapades in Samoa. This was a rough shoot all around; things didn't go as planned (as they somehow never do), fishing was tough, and I came down with a bomber flu midway through the shoot. We rallied, got the images (I bought a boatload of meds on my layover in Auckland on the way home) and the story has been told with YETI, Outside Online, and now FlyLife.
As always, thanks to the editors at FlyLife who put up with my random queries and meandering way of storytelling.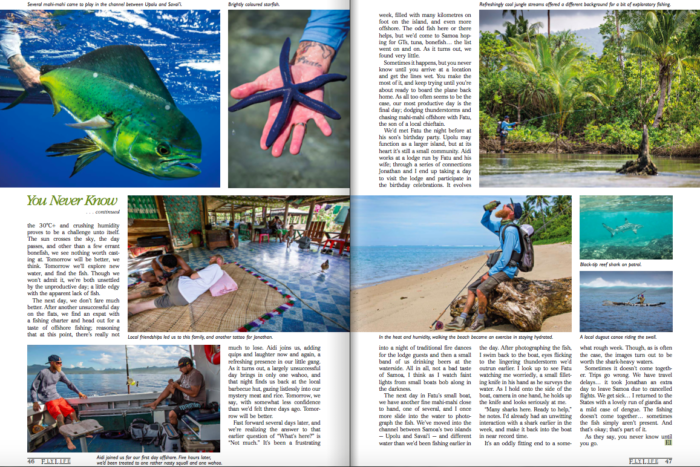 Tags: Publications