A new friend shared those words one night last week, as we sat by headlamp in a open-walled hut listening to the myriad of insects and birds outside in the darkness. The sound of pans and low voices talking in Spanish came from the teammates cooking dinner nearby, lit by the candle suspended in the rafters. We'd become soaked in a tropical downpour as we unloaded the rafts, and everyone was slowly, oh-so-slowly, drying out.
"The jungle will change you." I believed it then, and I believe it even now more.
I'm a few days back from Peru and still trying to settle back into the "routine" (such as it is). I've always believed that travel changes us… I'm never the same person returning to Bozeman Yellowstone International Airport as I was when I left. That's the beauty of it, I think. Seeing new things, meeting new people… it expands our horizons.
Though it is somehow inadequate to merely say this trip changed me. It did a lot of things — affirmed some large decisions I've been mulling over, reminded me of the power of solid people, and humbled me in a way few environments have done before. The general consensus among our group was that the jungle is constantly trying to eat you in some form or another… be it parasites, bugs, or larger creatures. It's an unforgiving environment, and one that you have to come prepared for. Luckily we had a veritable "A-team" on this trip (thanks to the wisdom of Pepe at Apumayo Expediciones) of river-savvy Peruvians and a few foreigners.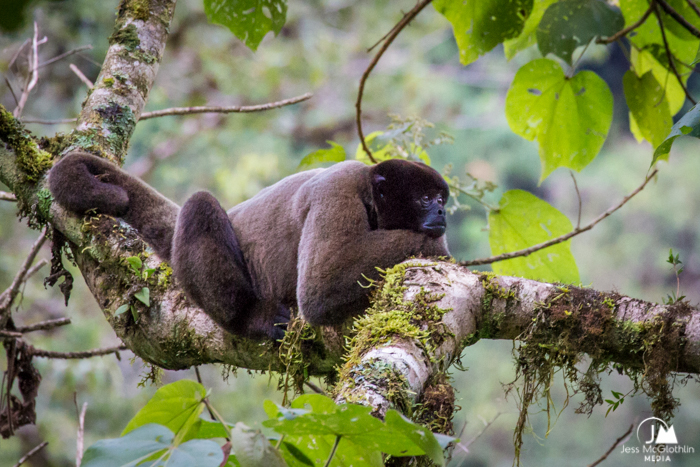 It's rare that I laugh my way though much a trip, especially in what sometimes was rough conditions. But with this crew I more often than not found myself grinning and giggling… good people make all the difference. The team completed SUP first descents on several rivers, and the trip was a resounding success. But more than that, we had fun. So much fun. I feel like I have a new set of Peruvian big brothers and uncles.
I spent a day on each end of the expedition in Cusco, tucked into the Casa Andina Hotel right off the Plaza de Armas — the cultural and historical hub of the city and, in reality, the ancient Incan empire. The hotel was a supremely cozy place to pre- and post-trip rest, and it felt supremely satisfying to wash off more than a week's worth of DEET at the end of the trip.
Once on the road, we spent several nights at the Amazon Conservation Association's Wayqecha and Villa Carmen Biological Stations, learning more about the various layers of the Andean Cloud Forest and Andean foothills. Both stations were well-outfitted and provided comfortable surroundings for the team to get out bearings and study up before descending further into the jungle. (Peruvian food is stunningly good, and fuels one for plenty of hiking, paddling… whatever may be in store!) Wayqecha's (the name means "brother" in Quechua) canopy walkway, accessible with a short, half-hour hike into the woods, provided a stunning, swaying view of the surrounding mountains, including the very headwaters of the river we'd later be floating.
I'm constantly astounded at the connection water has to more water… it all flows together eventually, I like to think.
We then dropped into the jungle, meeting muddy waters (1-2″ of visibility!) and hot temperatures. The team performed beautifully, meeting the calmer, darker waters with laughter and plenty of bug spray. We camped several nights in the jungle, and were treated to superb camp cooking from various members of the team. Offer good food in great company, and it doesn't matter where you sleep.
I'm just beginning to parse out the stories and images from this trip to publications — stay tuned for details on where you can read more about this exceptional expedition. Already I'm itchy to return to Peru and explore more of the vast jungles with newfound friends… hoping to get back soon.
In the meantime, June is shaping up to be one massive run of travel — I think I'll be in Bozeman a total of six days or something of the like — so there will be plenty of stories coming your way soon.
Huge thanks to the following for making this trip possible:
Apumayo Expediciones
Casa Andina Hotels
Amazon Conservation Association
Tags: Travel