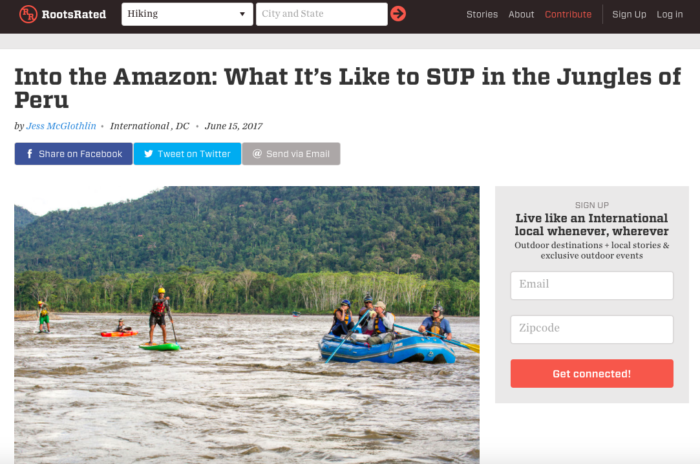 More and more pieces from last month's Peru trip are making their way out into the world. I'm really excited to see this piece with Roots Rated go live — it's hard to capture a trip of this scope in words, but hopefully this takes a stab at it. Thanks again to the stellar guys on the trip, and to Apumayo Expeditiones for putting it all together.
Here's an excerpt; read the full piece here.
"… The river then changed to broad and lazy, with visibility at an extreme minimum of only an inch or two. It's a humbling experience, floating on—and sometimes in—that water, knowing you're in the midst of an ecosystem that's vibrant and alive and, as the team surmised, constantly testing you. There's nothing gentle about the Amazon Basin. Some places don't seem to mind your presence. Others nurture and comfort. The Amazon just tries to eat you.
But we were too busy laughing and marveling at our surroundings to think too much about that. We drifted down the Alto Madre de Dios River, the tropic sun hot on our backs and the muddy river at our feet. The largest whitewater was behind us, and for the moment our little convoy of four stand-up paddleboards, three whitewater kayaks and two rafts moved in a steady pace downstream, seeming foreign in the wild jungle environment. Eventually, the sun would drop low, we'd find our lodging for the night, and some of the guys would miraculously produce a stunning dinner by headlamp. And tomorrow we'd do it all over again…
Venturing into Manu National Park—into the jungles of Peru—isn't a journey for the faint-hearted. But for those willing to undertake the trip, they'll find expansive wilderness, astounding wildlife, and some of the most genuine people in the world. The very scope of the jungle and all its inhabitants is humbling, and this is the perfect "reset" trip for someone looking to make a big change in life."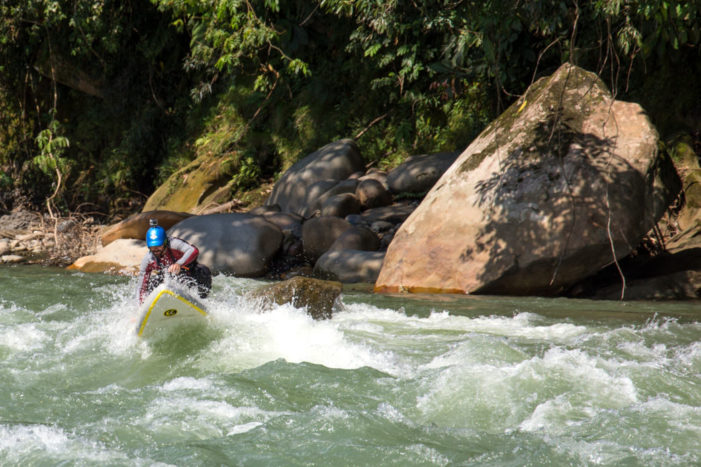 Tags: Publications, Travel