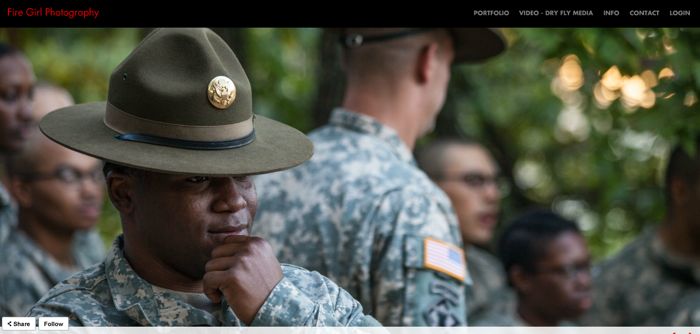 A new portfolio has been posted at Fire Girl Photography!
Offering a quick look at the U.S. Army's basic training, the portfolio showcases a host of images from last week's military – journalism joint training.  Throughout my career as a photographer, very few things have been as inspiring as watching these young men and women step off the bus as civilians and begin their transformation into soldiers.  I felt very blessed to walk alongside them, join them on the endurance obstacle course and talk with them after a night infiltration course.
Thanks to everyone who made this mini-project possible!  The various soldiers I was able to work with were more than accommodating, extremely professional and out-and-out intelligent.  This has been one of the most incredible experiences, and I look forward to more work with our armed forces in the future.
{ 0 comments }