Had to share this pie chart from APhotoEditor.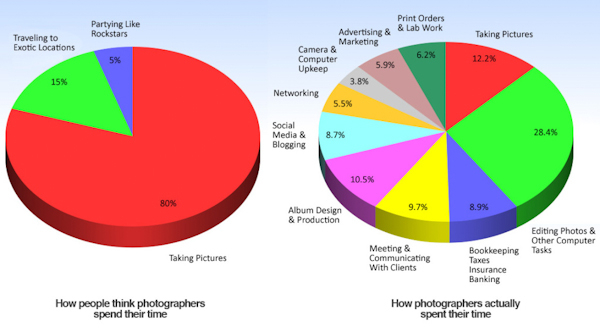 Most people think a photographer's life is the chart on the left.  The reality of it is that a day in the right hand chart would be a relaxed day for me.
But we learn how to make it work.  That's the adventure.
Tags: Random Bits